Diagnosis & Treatment in San Jose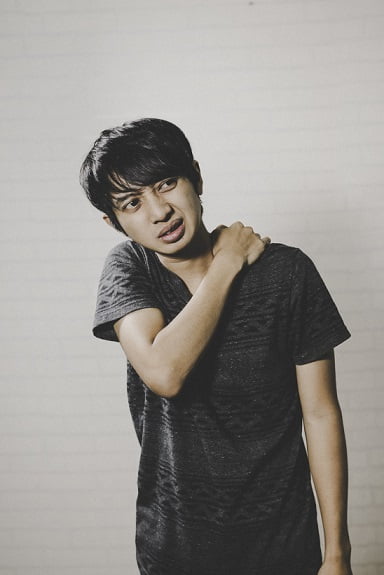 Shoulder problems commonly manifest as shoulder pain and difficulty moving your arm. Pain in your shoulder joint is often associated with difficulty moving, and can significantly impact your daily life.
The shoulder pain can make it difficult to play any sports which require arm movement, lift things for your work, or sleep comfortably. While some shoulder conditions heal without any medical intervention, it's important to know when you should visit a shoulder specialist.
Your shoulder joint is a "ball and socket" joint that is very mobile and allows you to reach for things from all directions. When you get shoulder pain it could be due to problems originating from the bones and cartilage of the joint, the muscles and tendons of your shoulder, or the nerves which pass through your shoulder on the way to your arms.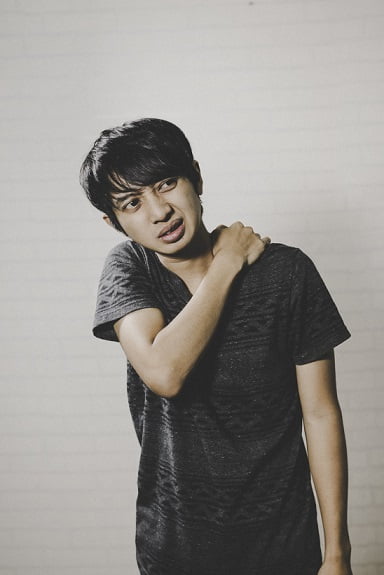 Shoulder pain symptoms depend on the condition which is causing it. Symptoms associated with shoulder pain can include:
Pain in your shoulder at rest
Pain when you move your shoulder
Pain when you lift heavy objects
Limited shoulder range of motion
Popping or clicking sounds when you move your shoulder
Weakness in your arm or hand
Numbness in your arm
Your shoulder joint feeling unstable
Some shoulder conditions are due to simple trauma or inflammation, but if you have a serious injury and don't visit your local shoulder surgeon or family doctor, you might be causing lasting damage! There are certain symptoms such as joint instability which signify a serious problem, and if you don't know the cause of the pain or it's not improving you should ask for professional advice.
Common causes for shoulder pain include:
Dr. Pamela Mehta M.D is a board-certified orthopedic surgeon and founder of Resilience Orthopedics based in Los Gatos, CA. If you live in the San Jose area and are suffering from shoulder pain, you should book a consultation with us today.
Book a Consultation with Dr. Pamela Mehta, MD
The Best Orthopedic Surgeon in San Jose
Dr. Mehta is a board-certified orthopedic surgeon who can help you recover from your joint condition.
We can help if you:
Shoulder Pain Diagnosis in San Jose
When you attend our orthopedic clinic, Dr. Mehta will first perform a physical examination of your shoulder. The location of pain, any swelling, and assessment of your joint stability will all help Dr. Mehta determine the likely cause and will direct her to which tests to order and which treatments are available. She will also ask you questions about how long the pain has been there, any associated symptoms, and your medical history.
After examination, you will receive an x-ray to look at the structure of your shoulder, which may be followed by an MRI or ultrasound. These imaging tests help to rule out other conditions which can cause shoulder pain and will help determine which treatment options are most likely to help ease your pain.
Following tests, Dr. Mehta will discuss the diagnosis, what treatment options are available, and how long the recovery from your shoulder pain will take. She always works with her patients to create a personalized treatment plan.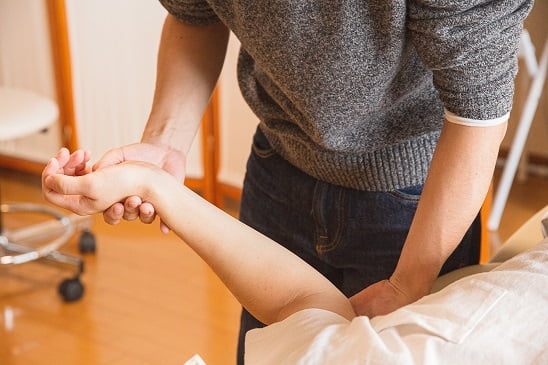 Shoulder Pain Treatment in San Jose
At Resilience Orthopedics, we offer a concierge orthopedic service with modern and advanced treatment options for patients suffering from joint and musculoskeletal conditions such as shoulder impingement. Dr. Mehta is an expert shoulder surgeon and specializes in minimally-invasive surgical techniques for conditions including rotator cuff tear.
By choosing Dr. Mehta as your shoulder specialist, you can be assured that she will never push surgical treatments on you if you'd prefer to explore a full range of non-surgical options first. She cares about her patients and wants you to get immediate shoulder pain relief as well as a long term solution to your pain. Conservative treatment for shoulder pain can include:
Exercise plans
Physical therapy
Shoulder sling
Hot or cold treatments
Anti-inflammatory medications
Cortisone injections
Sometimes, surgery such as shoulder arthroscopy is required to view the damage in your shoulder joint directly and fix the problem while minimizing recovery time and scars. Dr. Mehta offers a full range of surgical treatments at a first-class surgery center. She will advise you on recovery time from surgery and will call you to follow up on your conditions afterwards.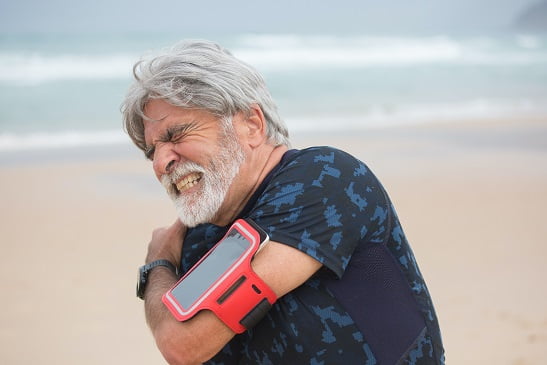 A T.
San Jose, CA
This review is long overdue from a very happy and ever so grateful patient! I was having major shoulder pain to the point where I couldn't raise my left shoulder. I decided to go to Dr. Mehta after a friend recommended me to her. Dr. Mehta was very attentive during our initial apt. She was quickly able to diagnose the root cause of my shoulder issue and explained the how and why I ended up with this pain. Her treatment plan involved me doing various mobility exercises and after two weeks I can honestly say I am at least 50% better. I think a few other Yelp reviewers mentioned this but I have to say it again, Dr Mehta truly cares about her patients and it was very apparent from how she followed up with my recovery. She called and emailed me to make sure I was following the plan and kept up with all my progress. I'm not sure how Dr Mehta finds the time to do all this but after my experience with her, I can say with certainty that she is a very skillful doctor and I have 100% trust in her.
Ashis Roy
Google Review
Dr. Mehta is an exceptional surgeon who is both easily approachable and honest. It's hard to find doctors with such integrity. She saw both of my parents for their knee and shoulder issues and was able diagnose and treat their issues.
Learn about the anatomy of the shoulder joint, including the various functions and movements.
Learn about shoulder surgery, including minimally invasive surgical techniques like shoulder arthroscopy.
Learn about different shoulder conditions, their symptoms, how they are diagnosed, and what treatment we can offer at Resilience Orthopedics, including: