So, you have pain in your limbs or joints, and you want to go see your physician about it. You know that you didn't break your bone -so why is it that you're always going to need an x-ray?
I'm going to tell you today.
What is an X-ray?
An x-ray is a low-radiation picture of your bones that helps your physician diagnose or rule out conditions that affect your bones and joints. Bones or thick material appear as white or opaque densities on an x-ray, whereas soft tissue (like muscles and tendons) shows as gray and air show up as black.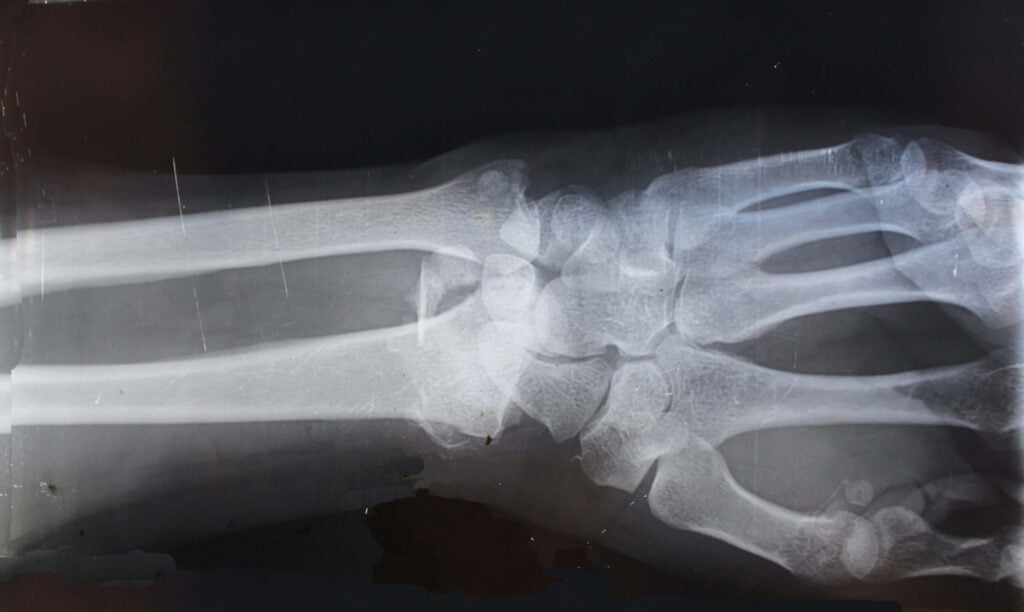 Why an X-ray is the Number 1 Diagnostic Test to Get First.
The number one thing I look at when I'm looking at an x-ray is your joint spaces and your alignment. I can gather a ton of knowledge just by looking at the contour of your bones, seeing if there are any bony spurs, and looking at the joint spaces to see if they are narrowed which compartment the narrowing is in.
If there's any misalignment of the bones, I need that complete picture to be able to see exactly what the problem is. When it comes to lower extremity joints, I will also need to see a weight-bearing x-ray.
What is a Weight-bearing X-ray?
For a weight-bearing x-ray you stand up (or in other words bear weight) and we take an x-ray. Simple right?
But why is it so important? From this type of x-ray, I can tell what kind of pressure and what joint forces are acting upon your joints. It is so incredibly different to take a picture of your knee while you're weight-bearing and standing versus when you're lying down on a table like you would for an MRI.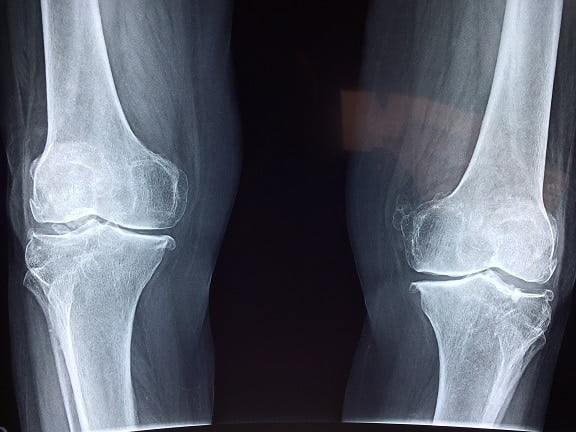 But I Already Had an MRI! Why Do I Still Need an X-ray?
Oftentimes, you'll come to see a doctor, you'll have an MRI with you, it'll already be done, and you're confused.
Why is it that I still need an x-ray?
Well, there are many things we can see on an x-ray much better than we can on an MRI, such as:
Joint spaces
Alignment
Bone contour
Spurs
Swelling
Dislocation
Malalignment
Subluxation
Mal-unions and non-unions
All these things can view better on an x-ray versus an MRI.
In addition to this, if you've had previous surgery, we can see a lot of things going on with your joint on an x-ray. We can see any hardware that may be broken or malaligned, or a fracture that has healed hasn't healed in anatomical position. All these things are better seen on an x-ray.
Some benign tumors that are best seen on X-may include a bone cyst, a non-ossifying fibroma, a unicameral bone cyst, and an osteochondroma.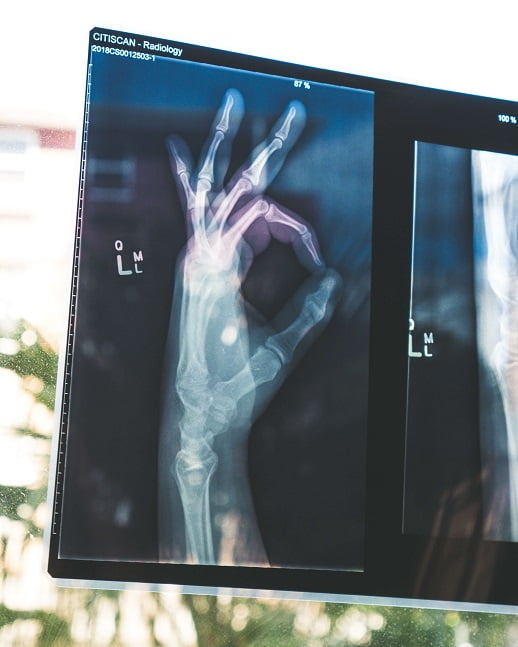 But I Know I Didn't Break a Bone! Do I Still Need an X-ray?
If you had a serious fracture you'd know it, but even if there's not much pain or swelling it's still possible that you have a smaller fracture or stress fracture! These can be best seen on an X-ray.
Sometimes when you sprain your ankle, you could have a spa avulsion fracture of your lateral malleolus – that's a small chip off your bone. Of course, you can see this on an MRI, but it's best to see on an x-ray where you can see the alignment of that avulsion fracture as well as how it's related to the rest of the bones.
I hope I've been able to clear up why an x-ray is so incredibly important when you go seek medical attention about pain in your joint or bones.