Dr. Pamela Mehta, MD
Orthopedic Surgeon, San Jose
Hand and wrist pain can range from a mild inconvenience to a massive disruption in your life. Your hands are incredible tools that are agile, delicate, and skilled in their movements. Your hands contain some of your most intricate muscles in your body and give you the dexterity to perform everyday tasks.
Losing the function in your hand can have a very stressful impact on your life, and while some conditions which cause hand pain will heal without medical intervention, many can cause lasting damage if you delay your visit to a hand surgeon.
Your wrist joint is also precious and helps you use your hands to write, play sports, and perform your daily tasks. It contains muscles, bones, and tendons, and allows the passage of all of the blood vessels and nerves that supply your hand. Injuries of your wrist can cause problems with all of these, particularly with the tendons and nerves that your hands need to move and feel.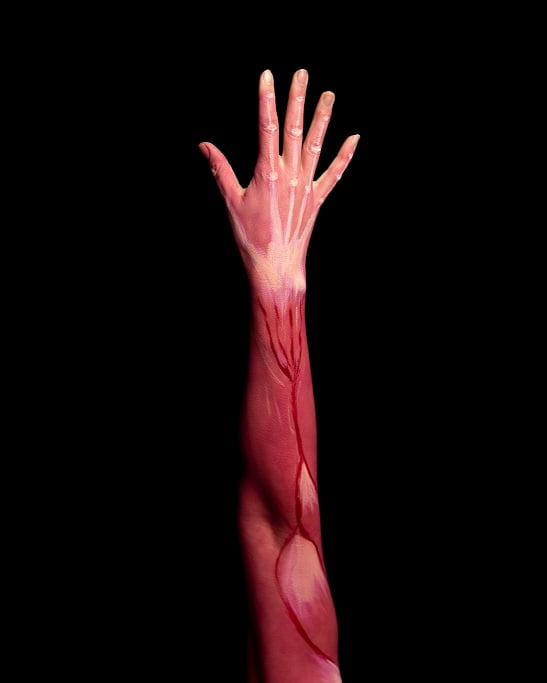 Conditions originating from the hand, wrist, and elbow commonly cause hand pain or numbness, and can sometimes give you similar discomforts in your forearm. Some symptoms such as weakness and numbness can be signs of a serious hand condition and you should always book a consultation with a hand specialist if you experience them. Symptoms associated with hand pain include:
Pain in and around your hands at rest
Pain on moving your fingers or wrist
Difficulty moving your fingers or wrist
Numbness or tingling in your hand and forearm
Weakness of your thumb or fingers
Swelling of your hand joints or wrist
Some hand conditions are caused by injury, whereas others are due to repetitive use or inflammation. While some causes of hand pain can improve without medical intervention, if you are experiencing severe or persistent pain, or have numbness or weakness in your hand, it is important that you seek expert advice from an orthopedic surgeon such as Dr. Pamela Mehta, MD.
Common causes for hand and wrist pain include:
At our first-class medical clinic, Resilience Orthopedics in San Jose, Dr. Pamela Mehta M.D. will work with you to create a personalized treatment plan that caters to your needs. If you're experiencing hand pain and need advice from a hand specialist in San Jose, book a consultation with us today.
Book a Consultation with Dr. Pamela Mehta, MD
The Best Orthopedic Surgeon in San Jose
Dr. Mehta is a board-certified orthopedic surgeon who can help you recover from your joint condition.
We can help if you:
If you're experiencing hand pain and need expert advice, Dr. Pamela Mehta M.D will see you at our orthopedic clinic – Resilience Orthopedics in Los Gatos, San Jose. She will ask you questions about your hand pain symptoms, how it started, and any associated symptoms such as numbness and weakness.
When you attend Resilience Orthopedics, Dr. Mehta will perform a physical examination of your hand, wrist, and forearm, to help her determine the cause of your hand pain. She will look for any worrying signs and symptoms to ensure that any serious problems will be dealt with urgently.
After examination and a conversation about your symptoms and medical history, Dr. Mehta will send you for further tests such as an x-ray, MRI, blood tests, ultrasound, or nerve conduction studies. Once she has the results, she will explain the diagnosis and what treatments she can offer. You will always have a say when creating your personalized treatment plan.
At Resilience Orthopedics, Dr. Mehta offers concierge orthopedic care, meaning you will always see Dr. Mehta when you visit us. We can provide all treatment options available for conditions of the hand and wrist, such as carpal tunnel syndrome and de Quervain's tenosynovitis.
Dr. Pamela Mehta is an expert surgeon and can diagnose and treat any cause of your hand pain. She specializes in all aspects of orthopedic care including degenerative hand and wrist conditions. She will always try to give you the best solution to your problem, and will suggest non-surgical options such as a cortisone injection if this could help ease your discomfort.
By choosing Resilience Orthopedics, Dr. Mehta will never push surgical treatments if they are inappropriate or if there are non-surgical treatment options which would do the job. Treatment for hand pain can include:
Exercise plans
Physical therapy
Splints and braces
Hot or cold treatments
Anti-inflammatory medications
Cortisone injections
Complimentary or alternative therapies
If your hand pain isn't improving with conservative treatment, or is causing any serious symptoms such as numbness and weakness, Dr. Mehta can offer hand surgery in San Jose. Dr. Mehta will explain the procedure to you and advise you on recovery from hand surgery. She will contact you personally after your procedure to make sure you are comfortable and regaining the function in your hand.
At Resilience Orthopedics, we also offer modern treatments such as regenerative medicine.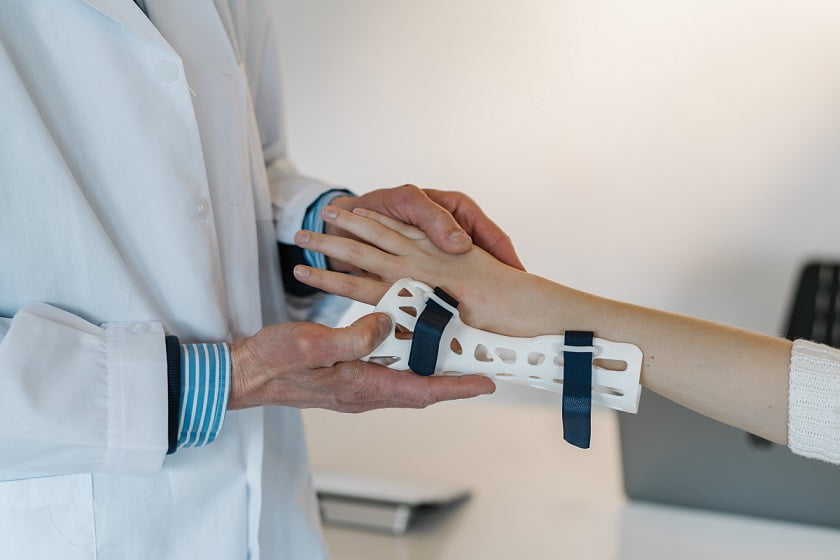 Mary Anne Tanner
San Jose, CA
Dr. Mehta is a wonderful Orthopedic Surgeon. I had severe Carpal Syndrome in both hands and wrists. The pain was so terrible and the numbness that I brought 3 different types of wrists splints to help reduce uncomfort that I was experiencing especially at night--the pain and numbness was keeping me up at night. I finally decided to go to see Dr Mehta, an Orthopedic Surgeon, whom a personal friend suggested that I see and I took her up on it and I am glad that I did. Dr. Mehta sent me to another physician to conduct a nerve test to see how extensive the nerve damage was and it was servere in both hands and wrists. Dr. Mehta and I talked about what different procedures could be done to correct the problem. She explained to me the only procedure that could be done to solve the Carpal Syndrome was surgery. Dr. Mehta did not have to put me to sleep to perform the surgical procedure but I did take a small amount of Valium to calm me and make me slightly sleepy. Afterward, one could not tell where the incision was done because it looked like it was just apart of my palm print. I did not have anymore nerve pain but Dr. Mehta insure me that if I did I could come back at anytime to see her and she would re-examine my hands and wrists agaIn. Thank You Dr. Mehta for all the care you showed me. I would recommend you to all of my friends and to anyone who needed an Orthopedic Surgeon. You take time out to explain things to your patients and you show your patients a lot of compassion. Thank You for all the care you showed me--Thank You agaIn! Mary Anne Tanner
Wayne Sondreal
Google Review
I went to see Dr. Pamela Mehta for arthritis hand pain in both my thumbs. She gave me the options of cortisone injections.I decided to have the cortisone injections, my insurance would cover the costs. Of course there was some minor pain from the injections, but the next day my pain was almost completely gone! I could not hold a heavy book before the treatment but now I can! I highly recommend Dr. Mehta, awesome people skills and very competent.
What Hand & Wrist Services Do We Offer?
Treatment of Hand & Wrist Conditions
Dr. Mehta offers diagnosis and treatment of all hand & wrist conditions and can offer her specialist opinion as an expert hand doctor.