Table of Contents
Musculoskeletal pain and mood disorders are intrinsically linked.
The more pain you have in your day-to-day life, the worse your mood is likely to be. The lower your mood, the more likely you are to suffer from pain, and the worse your experience of that pain is. It's a vicious cycle that can lead to suffering that seems endless.
So, how do you break out of the cycle?
How Musculoskeletal Pain Causes Mental Health Problems
Pain exists to warn us that something unpleasant is happening. Its purpose is to let you know there's a problem, and that you need to fix it.
If you have glass stuck in your foot, the pain you feel tells you that you need to remove the glass.
If you accidentally grab a hot pan, your pain receptors kick in almost instantly to move your hand away without you even thinking about it.
However, while pain can be quite useful in these scenarios, chronic pain can have a very different effect.
Chronic pain, which is pain lasting longer than 3 months, is an example of when the function of pain does not help the sufferer. Over a third of adults in the US suffer from chronic pain, often due to chronic health conditions.
This is where the vicious cycle of pain and mood comes in. Chronic pain is known to significantly impact your mood and daily life. Whether you had depression or other mental health disorders before the onset of pain or not, chronic pain impacts your mood, energy levels, and outlook on life.
Mental health disorders that are more common among chronic pain sufferers include:
Depression
Anxiety
Addiction
Personality disorders
In some of these cases, the mental health disorder is caused by chronic pain. In others, the mental health issues predate the pain, but their underlying mental health condition then exacerbates the symptoms associated with pain and prolongs recovery.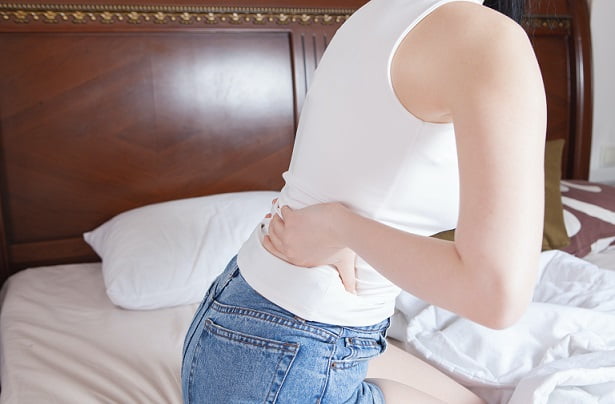 Book a Consultation with Dr. Pamela Mehta, MD
The Best Orthopedic Surgeon in San Jose
Dr. Mehta is a board-certified orthopedic surgeon who can help you recover from your joint condition. If you:
Are Suffering From Pain and Mobility Issues
Need Orthopedic Assessment and Advice
Want Treatment From a Top Orthopedic Doctor
We Can Help
Common Causes of Chronic Pain
There are many causes of chronic pain. Sometimes chronic pain is caused by injuries which are slow to heal or conditions in which pain is a secondary symptom. Common conditions which cause pain include:
Migraines and chronic headaches
Post-operative pain following surgery
Osteoarthritis and other joint problems
Muscle disorders
Cancer
There are also many chronic disorders which are linked to mental health disorders, for which pain forms the main symptom. These conditions are particularly prone to the vicious cycle where pain worsens the mental state, which then worsens the effects of the pain, and so on. These conditions include:
Fibromyalgia – a common and difficult-to-diagnose condition that causes widespread muscle pain and tenderness in the body, as well as stiffness and difficulty with movement.
Pelvic pain – a common condition among women that can be caused by various uterine disorders including endometriosis, fibroids, polyps, and menstrual cramps.
Complex Regional Pain Syndrome – a rare condition that causes severe and unpredictable pain, often after trauma.
Irritable bowel syndrome – a bowel disorder linked to your nervous system, which causes abdominal pain, cramps, and changes in bowel movements.
Depression and Musculoskeletal Conditions
As you can see above, many chronic pain conditions originate from your joints and muscles. In addition to the impact of pain on your mental well-being, these conditions also affect how you move and your level of mobility.
The pain caused by these conditions creates fear and avoidance of movement, which often makes the pain even worse. Worsening mobility can lead to you becoming more isolated, and avoid your normal daily activities. This can impact many of the components which contribute to happiness and fulfilment, including social life, recreation, work, finance, relationships, and family.
Often chronic pain and joint conditions lead to pain in other joints. Those with osteoarthritis in their knee, for example, will change how they walk to avoid causing pain in that knee. This change in posture and gait means you end up putting more strain and stress on other joints such as your hips and lower back. This exacerbates your chronic pain, affects your mobility, and causes a deterioration in your other joints.
When it comes to musculoskeletal conditions, acute pain can also lead to mental health problems. As an example, if you enjoy sports as an athlete or as a hobby, a sports injury and the resulting pain can lead to worsening mental health, which in turn prolongs recovery. This brings with it the risk of developing a long-term mental health condition, including addiction and depression, which can then prevent you from returning to your sport.
How to Break the Pain Cycle
Treatment of depression and chronic pain, when suffered together, is notoriously difficult. Both conditions affect motivation and your ability to make it to appointments in the first place, so even if you want to get better you might find treatment difficult. For some, this means finding a healthcare provider who will make adjustments, such as performing telemedicine consultations over the internet.
When you suffer from both chronic pain and a mental health condition, treating just one or the other may not be enough to break the cycle. You need to tackle both issues at the same time, with each treatment also helping to improve your recovery from the other condition.
When treating a mental health condition, there are several interventions which might help:
Seeing a qualified mental health professional
Medication for low mood and anxiety
Psychotherapy and Cognitive Behavioural Therapy (CBT)
Relaxation techniques such as mindfulness and meditation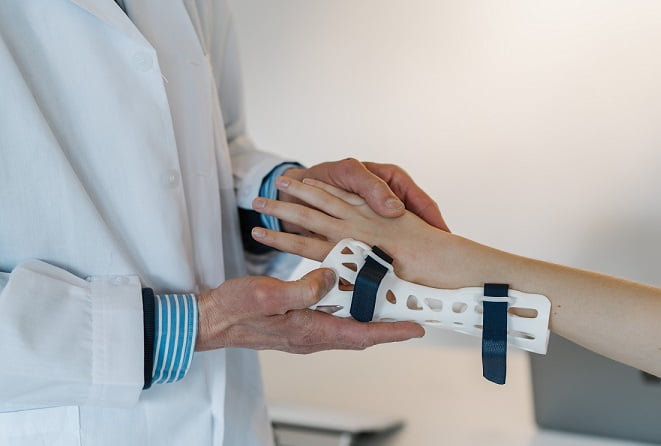 At the same time, it's important to treat the underlying cause of chronic pain. Pain is a subjective sensation and can be experienced in very different ways. You must find a healthcare professional who listens to you and can show compassion. Empathetic caregivers make it easier for you to share information about your symptoms and concerns, which makes an accurate diagnosis more likely.
If you have no clue where to start, see a general practitioner or pain specialist who can order investigations to locate the cause of your pain. While you are waiting for a diagnosis and treatment for the underlying condition, your healthcare provider may suggest pain treatments including:
Painkillers
Gentle exercise
Nerve block
Electrical stimulation
Acupuncture
If you have joint or muscle pains, seeing an orthopedic surgeon is a good place to start. They will examine your joints and order investigations such as x-rays, MRIs, and blood tests to reach a diagnosis. If your chronic pain is a result of a joint condition, there may be surgical options to fix the underlying problem and help with the pain. If surgery isn't a good choice for your musculoskeletal condition, your healthcare provider may suggest treatments including:
Physical therapy
Steroid injections
Joint support, braces, and splints
By tackling both your mental well-being and the condition which is causing your chronic pain, you give yourself the best chance of breaking the cycle of pain and moving on with your life.