If you've experienced sudden pain in your knee, a popping sensation during movement, or discomfort when putting weight on that leg, it's possible that you may have a meniscus injury.
The meniscus works as a shock absorber to protect your knee joint. The joint is made up of bones, ligaments, tendons, and cartilage. It must support your entire bodyweight and is constantly working to make sure your legs are stable while you bend,twist,and turn.
Your knee joint has two menisci which keep the knee joint stable, spreading your weight across the knee to protect your knee cartilage and ligaments. These are the medial meniscus and the lateral meniscus.
When you bend your knee or turn your leg, the menisci create a cushion so that your joint can move without causing any friction.
Common causes for damage to your meniscus include:
Sudden twisting motions during sports and exercise
Putting excessive strain on your knees while you bend, such as when squatting
Wear and tear injuries as we age
Meniscus injury can occur suddenly and often happen at the same time as other injuries such as ligament damage. If you think you might have a meniscus injury you should seek advice from an orthopedic surgeon as soon as possible, to avoid causing lasting damage.
Book a Consultation with Dr. Pamela Mehta, MD
The Best Orthopedic Surgeon in San Jose
Dr. Mehta is a board-certified orthopedic surgeon who can help you recover from your joint condition.
We can help if you:
Do I Have a Meniscus Tear?
While some symptoms like a clicking sound and knee pain are classically associated with a meniscus tear, diagnosis might require careful examination by an orthopedic surgeon, as well as x-ray and MRI to determine the cause and extent of the injury. 
Knee pain can be caused by several other knee conditions, so it's important that you get the right diagnosis. A bucket handle meniscus tear can result in a locked knee, which requires immediate surgical attention.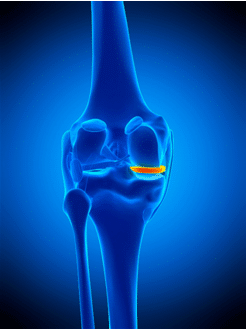 You may have a meniscus tear if you are experiencing any of the following symptoms:
A clicking or popping sound associated with sudden pain in your knee
Pain when you move or touch your knee joint
Swelling or bruising around your knee
Knee discomfort when your leg is weight bearing
Your knee joint locking up or giving way
Difficulty bending your leg
Putting weight on your knee or delaying a visit to an orthopedic surgeon can worsen the damage and make treatment more difficult. If you're experiencing any of the above symptoms you should book a consultation as soon as possible to avoid causing further injury.
How is a Meniscus Tear Treated?
If you suspect that you might have a meniscus tear, you should avoid putting excessive strain on your knee. By resting, elevating the knee, and using a crutch, you can avoid worsening damage to the joint. Pain and swelling can be eased using an ice pack and by wearing a compression bandage over the affected knee.
After diagnosis by an orthopedic surgeon, they may recommend the following treatments for meniscus tear:
Resting, ice packs, and compression bandages
Anti-inflammatory medication
Physical therapy
Meniscus surgery – meniscal repair or partial meniscectomy
Dr. Pamela Mehta, an orthopedic surgeon based in San Jose, CA, can help you determine the best treatment option for your knee injury. Meniscus surgery might be appropriate for large tears, or for those who have tried physical therapy without any improvement. Minimally-invasive techniques can be used to reduce the healing time and leave a much smaller scar.
The right treatment approach differs depending on your age, extent of injury, and what your goals are for your recovery. That is why it is vital to find an orthopedic surgeon who listens to you and creates a holistic treatment plan to suit your priorities.
Needhi P.
San Francisco, CA
I couldn't have asked for a better surgeon! Dr. Mehta is very detailed in her explanations, and meticulous in her work as a surgeon. Her office is organized and well-run. I saw her at all of my appointments and she spent a great deal of time with me. My knee surgery went great, and after just a couple months I am back to my life pain free!
Adem Aybar
Google Review
Dr. Mehta has magical hands. She operated on my right knee on July 1st, 2019 and I am up and feeling no pain already on July 2nd. It is truly magical. Her processional knowledge and expertise are unbelievable. Her staff are very friendly and helpful. She and her staff will get not only 5 stars but million stars from me. Thank you Dr. Mehta for being out there for patients like me who have suffered from knee problems before meeting you. Adem Aybar
How Resilience Orthopedics Can Help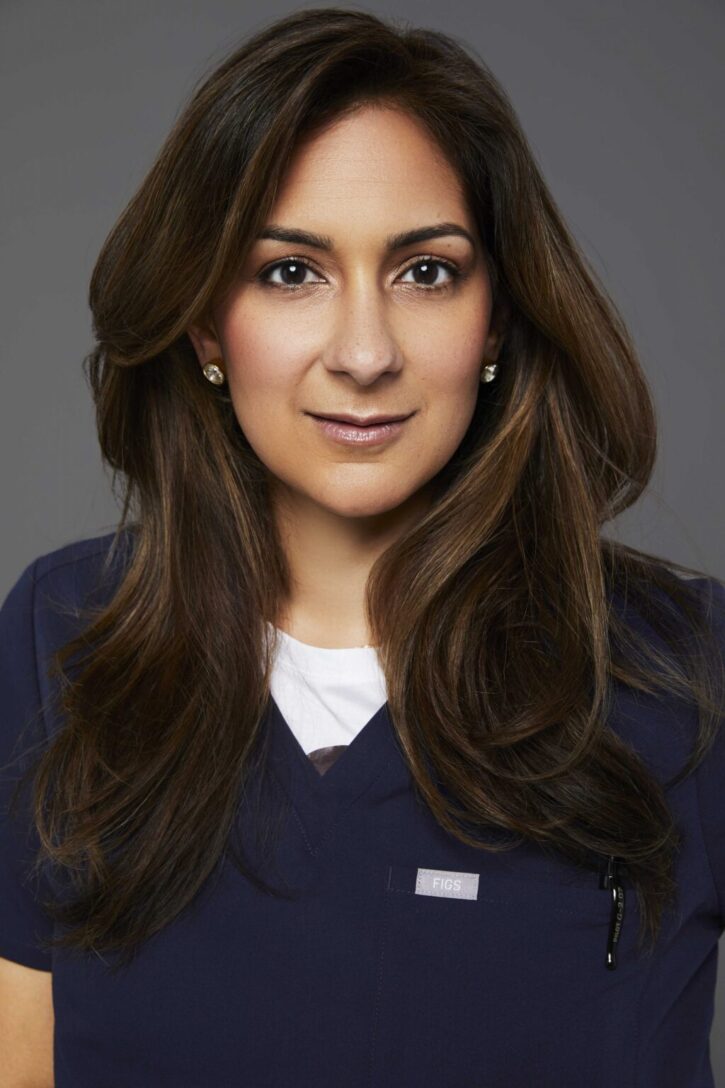 Dr. Pamela Mehta, MD – Orthopedic Surgeon in San Jose, California
Dr. Pamela Mehta is an orthopedic surgeon and a specialist in sports injuries including meniscus tear. Dr. Mehta is a leading knee surgeon who is passionate about her patient's recovery and wants to see you getting back to the activities you love. She cares for her patients and provides comprehensive aftercare after creating a personalized treatment plan.
Resilience Orthopedics is based San Jose, California. To make sure you get the right diagnosis and treatment the first time, get in touch to begin your journey to recovery.
Learn about the causes of knee pain, what the diagnosis could be, and the treatments available.
Learn about knee surgery, including minimally invasive surgical techniques like knee arthroscopy.
Learn about different knee conditions, their symptoms, how they are diagnosed, and what treatment we can offer at Resilience Orthopedics, including: