If you've experienced knee pain and a popping sound when making a quick turn, bend, or landing, then it's possible you have an ACL tear.
The ACL, or anterior cruciate ligament, is one of several ligaments in your knee joint. It helps to stabilize the knee when you twist and turn. You've probably heard more about the ACL than other knee ligaments – that's because it's common for it to become torn or ruptured during a sports injury.
If you injure your ACL, it may still be possible to walk and run in a straight line, but your knee will be unstable and can collapse or give way when you turn. You can also cause further damage to the other knee structures such as the medial meniscus or risk a complete rupture if you only have a partial ACL tear.
Common causes for injuring your ACL include:
Landing awkwardly from a jump
Sudden twisting motions
Stopping suddenly while you are running
Trauma to the knee during contact sports
It's important to get checked out by your physician or orthopedic surgeon if you have sudden knee pain. Many other knee conditions such as meniscus tear cause similar symptoms and by "walking it off" you risk causing further damage.
How Do I Prevent an ACL Injury?
If you are involved in sports that require quick turns or risk awkward landings, there are some ways you can protect your knee from injury. You should visit a physical therapist or sports medicine specialist (such as Dr. Mehta) to develop a program to teach you:
Core exercises to prevent inward motion of the knee while you squat
Leg muscle strength exercises, especially for the hamstring
Proper technique for sudden turns and when landing from a jump
Book a Consultation with Dr. Pamela Mehta, MD
The Best Orthopedic Surgeon in San Jose
Dr. Mehta is a board-certified orthopedic surgeon who can help you recover from your joint condition.
We can help if you:
So, what does an ACL tear feel like? The classic description of an ACL tear is when someone playing a sport such as soccer or basketball makes a sudden turn and hears a popping noise followed by sharp knee pain.
But even if it feels like an ACL tear, there are many other parts of your knee that could be damaged! Leaving a knee injury untreated can result in permanent damage – so look out for serious causes of knee pain.
To get a diagnosis of an ACL tear, you should visit an orthopedic surgeon to get a physical examination. By examining for any pain, swelling, or joint instability, your surgeon can tell you whether you can put weight on that leg and may arrange further imaging.
You may need to go for an MRI scan of your knee, though first you will need an x-ray to make sure you don't also have a fracture.
If the diagnosis is still unclear, your surgeon may need to look directly inside your knee joint by doing an arthroscopy.
You may have an ACL tear if you are experiencing any of the following symptoms:
A popping noise, followed by pain in your knee
Swelling or bruising of the knee
Joint instability, like the feeling of your knee giving way
Difficulty moving your knee
If you're experiencing any of the above symptoms, you should book a consultation to avoid causing further injury.
How is an ACL Tear Treated?
If you suspect that you have an ACL tear, you can first take steps to ease pain and swelling. These include:
Resting and elevating the knee
Avoiding putting any weight on the affected leg
Using crutches to reduce the pressure on your knee
Placing ice or compression bandages over your knee
Anti-inflammatory Medication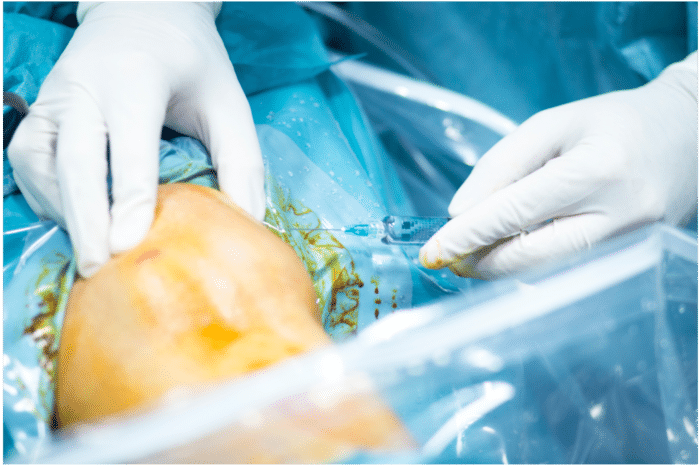 Once you have seen your orthopedic surgeon and made a diagnosis, they will discuss treatment options with you. For serious tears, you may require ACL reconstruction surgery, as well as treatment for any associated injuries. Dr. Mehta utilizes an arthroscopic technique and individualizes graft choice for each patient.
You will require physical therapy following an ACL tear, especially if you have undergone surgery. Depending on whether you have a partial or complete ACL tear, recovery can take from weeks to months. If you undergo ACL reconstruction surgery, recovery time is a few weeks, though full recovery and return to sport can take nine to twelve months.
With such a complex diagnostic process and wide range of treatment approaches, it's important that you get treated by someone who listens to your priorities.

Gajan T.
San Francisco, CA
I write only a few Yelp reviews a year, and hope that this will help anyone who is trying to find the right orthopedic doctor. I went to 3 orthopedic doctors when I had a serious knee issue earlier this year. Although, I received good advice from all the doctors, I chose Dr. Mehta because she spent a considerable amount of time helping me to understand the root cause of my knee pain and then created a blueprint moving forward of preventative measures. She was definitely very insightful in her diagnosis and more importantly her treatment. What actually inspired me to really write this yelp review was because of her follow up calls and how much I realized that she really wanted to see me get better. I've been to many good doctors in the bay area but only a handful that offer this much personalized care. I highly recommend Dr. Mehta and happy to talk to anyone about my experience if you trying to decide on an orthopedic doctor.
Isiah Harris
Google Review
Dr. Mehta has provided me with some great resources and answers to my knee pain. She was able to diagnose my knee problem even before an MRI confirmed it. She spent almost an hour with me and answered all of my questions. She has an incredible bedside manner as well. She made me instantly feel comfortable. I would highly recommend her and so glad I found her.
Isiah Harris
Derek Maravilla
I am so impressed by (and grateful) for the care given to me by Dr. Pamela Mehta. Any time I get the opportunity to give her a referral or recommendation I can't resist. The level of care she provides far surpasses that of any other doctor I have ever seen. I was so impressed with Dr. Mehta's approach. She patiently explained every detail of my ACL reconstruction surgery, and really took the time to listen and answer all the questions I had. If I ever have to refer anybody I know to an orthopedic surgeon, I will insist they see Dr. Mehta! There isn't anybody else I would go to if I needed surgery again. Thanks Dr. Mehta for the great care you have provided me!
How Resilience Orthopedics Can Help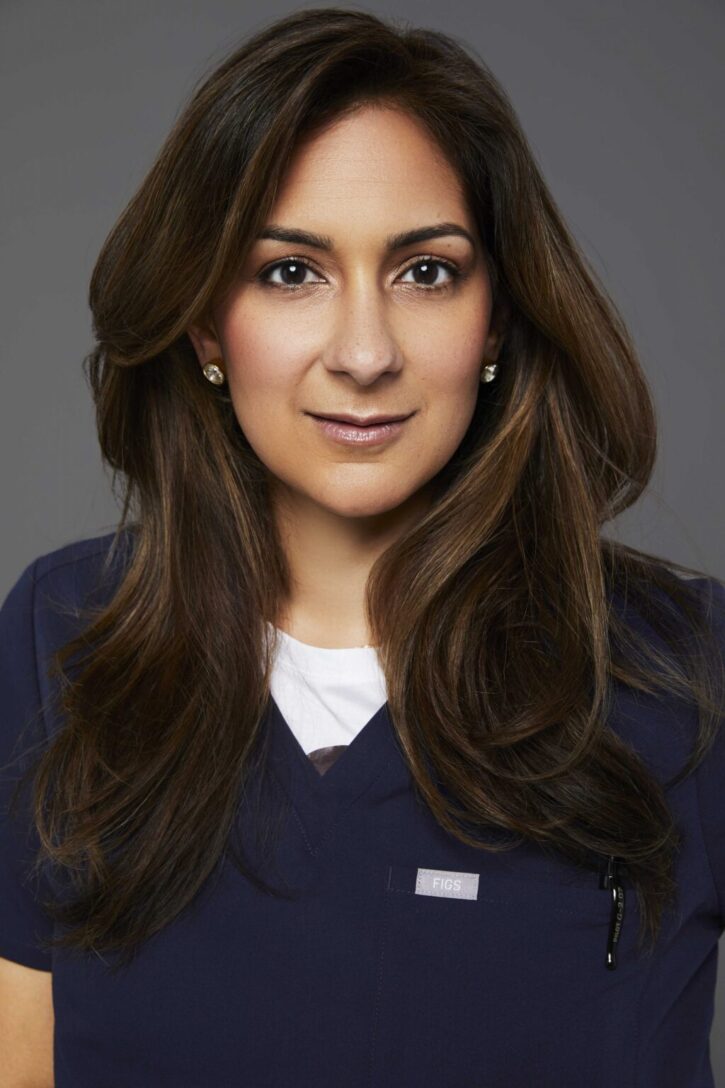 Dr. Pamela Mehta, MD – Orthopedic Surgeon in San Jose, California
Dr. Pamela Mehta is an orthopedic surgeon and a specialist in sports injuries including ACL tear. Dr. Mehta is an expert knee surgeon and uses cutting edge minimally invasive surgical techniques to repair your ACL and get you feeling back to 100%.
Resilience Orthopedics is based San Jose, California. To make sure you get the right diagnosis and treatment the first time, get in touch to begin your journey to recovery.
Learn about the causes of knee pain, what the diagnosis could be, and the treatments available.
Learn about knee surgery, including minimally invasive surgical techniques like knee arthroscopy.
Learn about different knee conditions, their symptoms, how they are diagnosed, and what treatment we can offer at Resilience Orthopedics, including: