ACL tear – Diagnosis and Treatment

Gajan T.
San Francisco, CA
I write only a few Yelp reviews a year, and hope that this will help anyone who is trying to find the right orthopedic doctor. I went to 3 orthopedic doctors when I had a serious knee issue earlier this year. Although, I received good advice from all the doctors, I chose Dr. Mehta because she spent a considerable amount of time helping me to understand the root cause of my knee pain and then created a blueprint moving forward of preventative measures. She was definitely very insightful in her diagnosis and more importantly her treatment. What actually inspired me to really write this yelp review was because of her follow up calls and how much I realized that she really wanted to see me get better. I've been to many good doctors in the bay area but only a handful that offer this much personalized care. I highly recommend Dr. Mehta and happy to talk to anyone about my experience if you trying to decide on an orthopedic doctor.
Isiah Harris
Google Review
Dr. Mehta has provided me with some great resources and answers to my knee pain. She was able to diagnose my knee problem even before an MRI confirmed it. She spent almost an hour with me and answered all of my questions. She has an incredible bedside manner as well. She made me instantly feel comfortable. I would highly recommend her and so glad I found her.
Isiah Harris
Derek Maravilla
I am so impressed by (and grateful) for the care given to me by Dr. Pamela Mehta. Any time I get the opportunity to give her a referral or recommendation I can't resist. The level of care she provides far surpasses that of any other doctor I have ever seen. I was so impressed with Dr. Mehta's approach. She patiently explained every detail of my ACL reconstruction surgery, and really took the time to listen and answer all the questions I had. If I ever have to refer anybody I know to an orthopedic surgeon, I will insist they see Dr. Mehta! There isn't anybody else I would go to if I needed surgery again. Thanks Dr. Mehta for the great care you have provided me!
How Resilience Orthopedics Can Help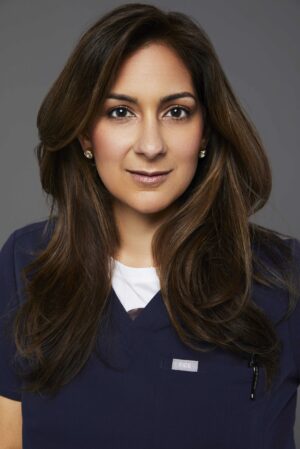 Dr. Pamela Mehta, MD – Orthopedic Surgeon in San Jose, California
Dr. Pamela Mehta is an orthopedic surgeon and a specialist in sports injuries including ACL tear. Dr. Mehta is an expert knee surgeon and uses cutting edge minimally invasive surgical techniques to repair your ACL and get you feeling back to 100%.
Resilience Orthopedics is based San Jose, California. To make sure you get the right diagnosis and treatment the first time, get in touch to begin your journey to recovery.